Behind every success story is a "why" – a greater purpose. For Stephanie Rodriguez, a 12K Le-Vel Brand Promoter, that "why" was her own mother, Terri, whose breast cancer diagnosis three years ago inspired the entire Rodriguez family to dig deep and find hidden reserves of strength. Along the journey, Stephanie discovered an opportunity that would allow her to support her mother's treatment and remain by her side when it mattered most.
The story begins in August 2015, when Stephanie's mother, Terri, learned she had breast cancer. She spotted a lump during her own self examination, which lead her to discovering she had breast cancer during an exam at her OBGYN. "She always believed in being self aware in taking the steps to get checked. It was how she was able to detect the breast cancer early on," Stephanie said.
Stephanie's entire family rallied behind Terri, cutting their hair in solidarity when she began chemotherapy in October. Stephanie took on three jobs to help support her mother and her family throughout the duration of her mother's chemotherapy treatments. "I was worn out and wiped out," Stephanie recalls. "I got to a point where I was clocking in and out of work, as well as doing the same in my personal life."
A co-worker at one her three jobs introduced Stephanie to THRIVE in January 2016 "at a time in my life when I of course needed energy, but more importantly, needed to be present for my mom." After Stephanie experienced the health benefits of THRIVE first hand, she began sharing the products with others and soon realized the potential of the business opportunity not just as a means of income generation, but also as a way to be more present for her mother through the ability to set her own working hours. Stephanie soon was able to quit two of her three jobs and focus on Le-Vel. She had a newfound flexibility to drive her mother to her chemotherapy and radiation appointments, which continued through early summer 2016. By October, Terri's treatment was complete, and the family was cautiously optimistic.
Then, in January 2017, a routine exam revealed that Terri's cancer had returned. "Everyone was shocked," Stephanie says. At that point, Terri opted for a bilateral mastectomy, then began her second round of chemotherapy in July, followed by reconstruction surgery in January 2018.
"The 'it's back again' moment was one of the biggest hurdles our family overcame," Stephanie says. "It brought back a lot of the memories and fear, but our mom chose to overcome it and keep going day by day. She stood strong for other people, and her faith radiated through her, which helped our family not give up on hope so we could overcome it, as well. Our whole family was able to grab hold of her strength."
Stephanie also leaned on her Le-Vel business and fellow Brand Promoters to make it through those darker times. "You don't always want to share this vulnerable part of your story, but you need to so you can meet the needs of someone else who needs to hear it – it wasn't easy being there for my mom, taking care of myself and trying to get to the next rank of the company. But now, after witnessing my mom's persistence, I feel like I can accomplish anything in business."
In July 2018, Stephanie reached the 12K auto bonus earner rank in her Le-Vel business. When asked how she feels about the company's continued support of the National Breast Cancer Foundation and a cause so close to hear heart, she says, "It's so amazing what Le-Vel is doing to help create awareness for others in need. The cause that they're supporting is funding the same resources, people, technology that helped my mom. It's incredible. My mom encourages others to be proactive about getting exams and making it a priority as well as using the resources that are out there. It was how she was able to detect her breast cancer as early as she did."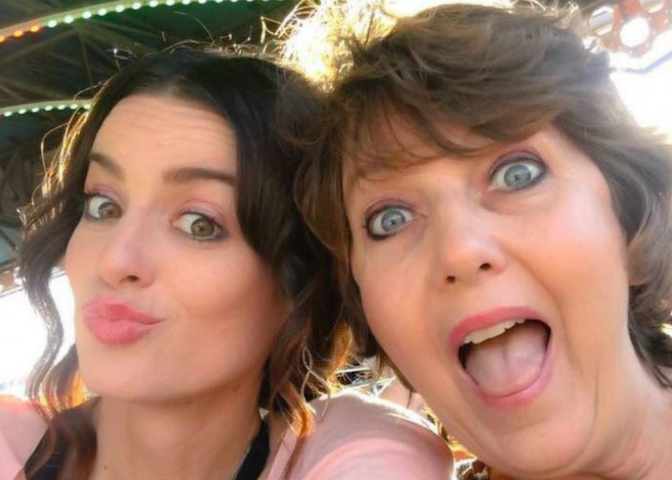 "Even though my mom inspired me, I had to inspire myself, too," she continues. "We're not always going to have people to inspire us right when we need it. I used a vision board when I needed to lean on myself for support. It's not about where you are, it's about where you are going. That is what pulls you out of hard times, as well. Fighting cancer, or supporting someone fighting cancer, is mentally exhausting, the last thing you need is a physical setback. Without THRIVE, I don't know how I would have been able to be there for my mother. We need to give ourselves permission to be the best version of ourselves and to go into what we do every day, whether that's mom, a manager, as our absolute best selves."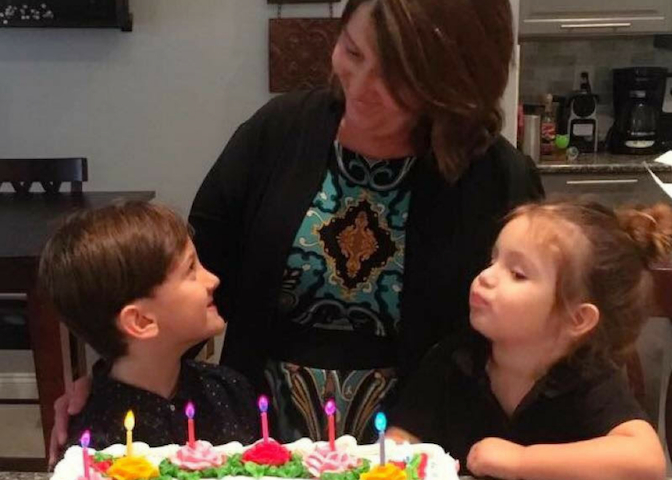 "No matter how long it takes, don't give up on your dreams because it's worth it when you get there. Stay plugged in and show up because if it's right, it will happen for you. Your victory is right around the corner – you just can't give up. THRIVE helped me come out of my shell and show my true self. It gave me the confidence I needed to share my light with the world. As leaders, we need to lead by that example. It was ultimately my mom's faith that kept her going and I learned how to grow through the tough moments in the way that she did. It's so important to persist because you become a better person through it all. We both grew through our perspective on what's important in life."
Today, Terri "is healthy and healed and joyful. Her hair is back, and she's back. All of our family's hair is longer, and our faith is stronger. Our lights shine bright together."
"Fighting for what you want is going to get you to the next level of your life," Stephanie adds. "For Mom, it was about health and happiness, for us as a family it was about accomplishing dreams, and for me, it was the freedom that comes along with achieving my goals with Le-Vel."