If you're planning a vacation, you don't have to derail your health and wellness goals to have a good time. Healthy habits are portable and you can bring healthy travel snacks with you wherever you go! The key is to plan ahead. Vacation isn't the time to kick off a new regimen, but it's very possible to take care of yourself even when you're on the road. Here's how:
Stash healthy travel snacks in your carry-on bag.
You don't have to resort to junk food at the airport. Assume that delays will happen in your travel schedule. A protein bar like Thrive PRO, available in Cinnamon Roll and Birthday Cake flavors and other snacks like almonds, mini carrots and fruit can help you stay on track.
Pack for workouts.
It may be tempting to shrug and tell yourself you'll take the week off, but don't. It's hard enough to return home after a week's vacation. Returning to workouts after a full week off – especially if you've been eating and drinking too much all week – won't make you feel good. Nobody wants to arrive home saying "Now I've really got to get it in gear and work extra hard." So be sure to include your workout clothes and shoes in your suitcase, and load up your phone with your favorite workout music.
Stay hydrated at all times.
Bring a reusable water bottle with you and keep it filled wherever you go. Proper hydration can help keep your cravings in check.
Aim to prepare one meal a day yourself.
A lot of travelers these days are using services like Airbnb and VRBO.com, so they have the convenience of a kitchen while they're on vacation. Even if you're staying in a hotel room, though, you can still request a small refrigerator that you can stock with healthy travel snacks. Find out where the nearest grocery store is when you check in. Breakfast is often the easiest meal to prepare yourself when you're traveling – especially if you use Le-Vel's Lifestyle Mix: just bring your shaker cup and refrigerate your beverage of choice to mix and make a healthy breakfast shake.
Stick to a schedule in the morning.
If you're going to get a workout in while you're on vacation, it's probably got to happen in the morning before your busy day of sightseeing begins. Set your alarm. Yes, we know … you're on vacation. Trust us: You'll never regret a workout. Promise. Vacation isn't necessarily the time for a marathon workout session, though: Limit yourself to 30 minutes so you can get on to the business of vacationing. You'll feel fabulous when you're done.
Walk everywhere.
Vacations often provide you with fantastic opportunities for exploration on foot. You'll get to know a new place so much better when you're walking its streets. So put on your best walking shoes, grab your camera and enjoy. You'll probably even forget that you're exercising.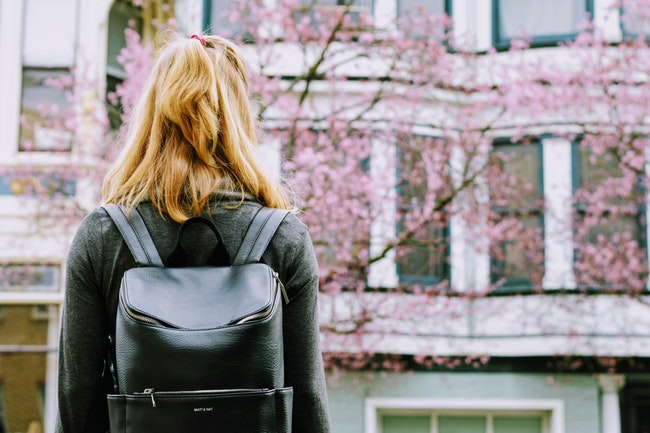 Don't forget to sleep.
Sure, you want to stay out 'till all hours living it up, but the quality of your sleep affects your health. You might consider bringing a sleep mask or even some ear plugs to make sure nothing interferes with your Zs.
Supplement your diet.
There's no denying that travel throws off your routine. Even if you bring healthy travel snacks, you're probably eating a few meals that are different, so your nutrient intake may not be as great as it usually is, you might be exposed to even more germs than usual if you're flying to your destination, and jet lag may be affecting you. It's more important than ever to make sure you're taking care of yourself – not only so you can enjoy your vacation, but also you arrive back home in good health.
When it comes to healthy travel, Le-Vel has just the ticket. Thrive 2.0, the next generation of the Thrive Experience, not only keeps you on track, but these 3 simple steps are a snap to throw into your travel bag. The new Thrive Experience includes three foundational products: Thrive Capsules, Thrive Shake and now Thrive DFT/Fusion 2.0. You get improved absorption of key nutrients and vitamins for better results than ever before, including weight management, cognitive performance, digestive support, healthy joint function and lean muscle support. Follow these three simple steps in the morning, and you're done for the day. Thrive 2.0 helps you stay on track with your health and wellness goals wherever your itinerary leads you.
Bon voyage!