Your Morning Routine is the Key to Success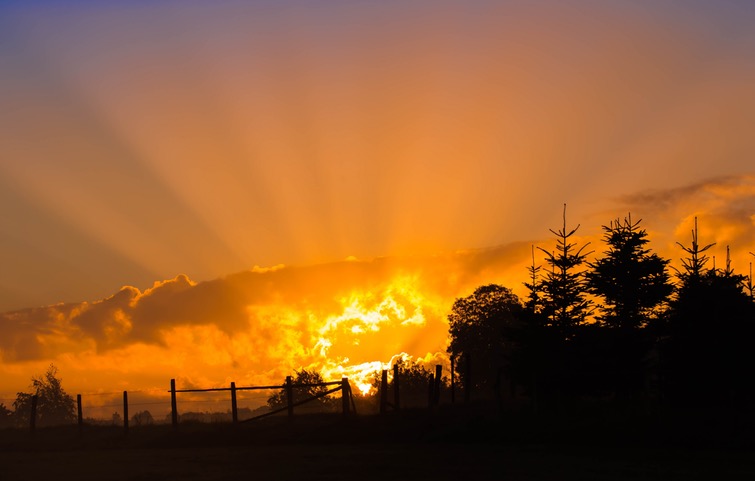 The morning hours are undoubtedly the most critical time of the day. Why? You're less likely to be interrupted. During the wee hours of the morning, you set tone for your day. Whether you use the time for self-care or you're just getting a jumpstart on your task list, your morning routine determines your mindset.
There's no right routine that works for everyone. You'll determine yours based on what matters to you. But, to help inspire you, here are a few habits you might consider making your own:
Jot down tasks the night before. Many of us wander through the morning unfocused, waiting for the day to happen to us. Writing down your to-do list the night before starts your day with purpose. You might even sleep better, too!
Wake up earlier. Yes, this one's tough. But trust us – you won't regret it. How many of us wish we had more hours in the day? Well, this is your chance to gain a few back. The payoff is huge: The early morning hours are yours alone. You're in full control – nobody needs you for anything.
When you make the Thrive Experience from Le-Vel part of your morning, three simple steps become part of your a.m. routine to help you begin with energy and the nutrition you need to conquer whatever lies ahead.  The simplicity of doing those three steps: Thrive capsules, Thrive Mix and Thrive Premium Lifestyle DFT, makes it easy to have a healthy start.
Exercise. Study after study has proven the benefits of an early morning workout. Aside from the obvious cardiovascular benefits, exercise lowers stress, increases energy levels and focus, and leads to better sleep. Any type of movement in the brief time after waking is helpful, whether that is doing a yoga class or hitting the racquetball court with a friend.  You might also notice that you can do some of your best thinking while exercising.
'Eat that Frog.' What's the biggest task on your list – the one you don't want to tackle? Take it on first, before anything else. That's the strategy author Brian Tracy recommends in his game-changing book, Eat That Frog! 21 Ways to Stop Procrastinating and Get More Done in Less Time. When your feet hit the floor in the morning, take action immediately. Can you imagine how great it will feel to get your hardest task out of the way before breakfast?
Nutrition is key. At Le-Vel, we believe that starting your day on the right foot can make all the difference. We also believe that taking care of yourself shouldn't be complicated. That's why the Thrive Experience was designed to deliver you optimal nutrition in three easy steps. Complete them in the morning as recommended, and you're done. Premium-grade ingredients deliver all-day benefits like mental clarity, appetite management and immune support.

Get inspired. Listen to or read from your favorite motivational source. This can be as simple as reading an inspiring quote and considering how it applies to your own life. Many entrepreneurs listen to motivational leaders first thing in the morning or during drive time.  Starting the day with motivation makes sure your mind is in the right place as you begin your daily tasks.
Do you have advice for how to start each day right?  Tell us about your morning routine in the comments.
Save
Save
Save
Save
Save
Save